It is with a certain amount of regret that I have to announce after protracted negotiations, Freddy The Flower, Matt's long time touring buddy and bass tech, has decided to retire

Freddy has been a mainstay of the touring crew since the beginning but he has decided that the rigours of the road are no longer for him and therefore, he has decided to go into television with his own gardening show. We and especially Matt, are gutted but we totally understand his reasons and wish him every success in all future endeavours. He has decided to stay living with Matt & Rach, so we haven't lost him from our lives altogether.
A new touring buddy and bass tech will be announced soon once the intensive interview process has been completed. He is going to be a hard act to follow.
Good luck Freddy and thank you

Here are some of Freddy's last live performance at High Voltage -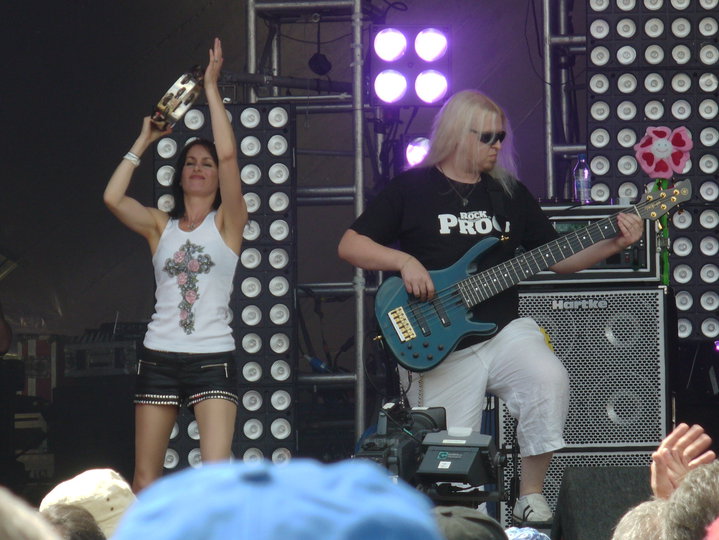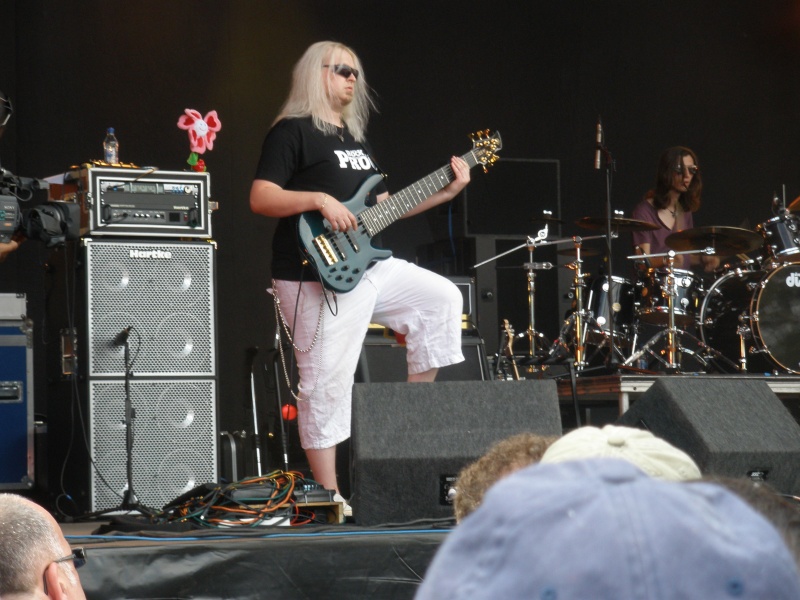 Posts

: 128


Join date

: 2011-02-16


Location

: Cross Inn, nr Cardiff



May I be the first to wish Freddy well in his new career and will look out for him on TV. I don't usually watch gardening programmes but I think his will be very different.

He never looked that old. How old was he in flower years?

He will be greatly missed. Perhaps your interviewing of prospective replacements should start immediately. My friend Willy the Wasp is currently out of work and he knows a bass guitar inside out (well he has spent some time living inside one). He buzzies along to a good tune when he hears one and can help out with security. Just a suggestion.



Posts

: 35


Join date

: 2011-02-16


Age

: 57


Location

: Dartford



Oh no! This is terrible news! TR have been through a lot of changes over the past year or so, and they've always emerged stronger than ever, but this! This is just toooo big to get over! I mean, what am I going to use as the subject of my pre-gig photos? Freddie was great for testing focus and exposure - such a nice, quiet flower, always willing to pose.

Can we not tempt him back? Maybe a rider of a bag of John Innes No.3 would do the trick? Or perhaps even a Mrs. Flower to keep him company during the quieter moments of the set?

There must be something that we can do, otherwise this will be a disaster.

I think I'm going to cry.....



Posts

: 4


Join date

: 2011-02-16



We shared some special times Freddie. We travelled the UK and Europe together and shared several tours.
But I do have to say, when the going got tough (Cathouse Glasgow - 4 flights of stairs; O2 Islington and its 3 miles of corridors - come to mind especially - and where were you when that van needed collecting in Norway from half way up some bloody fjord???) your absence was duly noted.
Too busy pollinating the locals , I suspect!

Gxx



Posts

: 5


Join date

: 2011-02-16


Location

: Luffbra



Ah, a sad day indeed

, the end of an era even.
But as Graeme says the signs were there for all to see. The standards were slipping, and as you can see from the pic below, even Matt was losing his patience with poor old Freddy during the recent Wimbledon Gig:
And the writing was on the wall following his rumoured spell in the Fetty Bord Baby Bio Dependancy Clinic. Still we all wish him well and look forward to meeting his replacement in the near future.




Posts

: 31


Join date

: 2011-02-17


Age

: 51


Location

: Northolt, London



Thank you for all the kind words guys, I have passed them on to Freddy and he is grateful but I would like to clear up a few misunderstandings. Firstly, Freddy was openly gay, so a Mrs Freddy is just not on the cards I'm afraid. Secondly, in Glasgow and Norway, Freddy was not abandoning his duties, he was at the bar getting in the drinks for the band when they had finished, though unfortunately, he bloody well drank them all before we got there and plus, we don't like Pina Colada with umbrellas in anyway

Finally, in Wimbledon, Freddy had his mischievous head on and had to be told to calm down. An unfortunate situation but piece and harmony returned. Life on the road can get mad, so he needed to let of a little steam, it was just the wrong time to do it.
BigEad, there will be a replacement mate and I think I have the right candidate so your camera focussing won't be a problem. All will be revealed very soon but this dude is very promising

Anyway, take care guys and see you soon.
Cheers,
Matt




Posts

: 128


Join date

: 2011-02-16


Location

: Cross Inn, nr Cardiff



Okay, Matt, gonna have to take you to task on this one. Nine months on, and no sign of Freddie's replacement. Things have gotten so bad that I've taken to practicing my focussing on the
band
, and that can be a very dangerous thing where large and expensive lenses are concerned

Anyway, the lenses moaned and complained, but they managed to overcome their fear long enough to produce enough photos to keep me occupied for the next lifetime or so! The first few can be found here:
http://www.digitalsensor.co.uk/Concert%20Photography/The%20Reasoning/The%20Robin%20-%20November%202011/index.html
Hope you like 'em; more to follow.
Cheers,
Eddie.



Posts

: 4


Join date

: 2011-02-16



Nice fotos BigEad. (but where was Jake...?) More please. I'm off to the pub now. Easy life...




Posts

: 7


Join date

: 2011-10-13


Age

: 51


Location

: Just outside Glasgow





Similar topics
---
Permissions in this forum:
You
cannot
reply to topics in this forum